September 2 2014
Labor Day has come and gone and the unofficial start to the fall has begun. September is going to be a great month for rafting on the river. We still have nice warm temperatures and the water levels are holding nicely. We've had some great water levels for this late in the year and the rains are not stopping.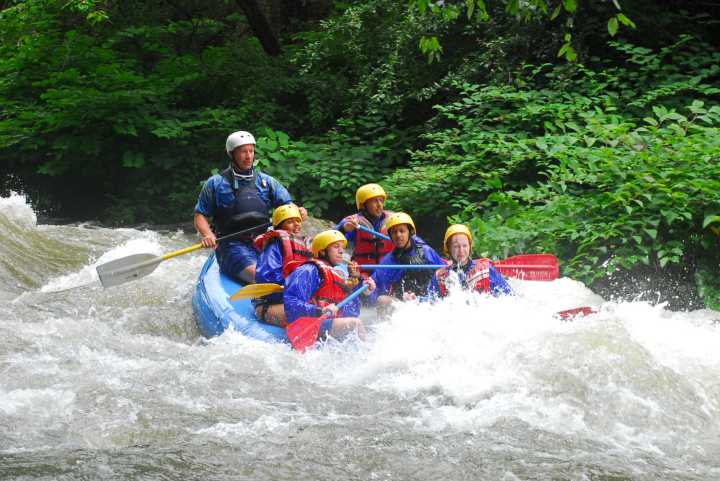 This coming Friday I'm offering a raft special for just $90.00 per person, that's a $35.00 savings off the list price. We still have room for about 3 more on Saturday and then Sunday is the final Savage river release and it is going to be awesome.
The leaves are starting to change color the weather is supposed to be spectacular for the final Savage release. This is also the start to the 2014 World Canoe & Kayak championship races in Deep Creek lake. What a great way to kick off this event with a trip down the Savage. Help celebrate the "WORLDS " coming back to Garrett County after it's debut 25 years ago. Give us a call if you would like to go. We can make it happen.
The week of September 15-19 we will have water everyday on the Upper Yough so mid week trips and custom packages are available call for more details, 301 746 5290.
I do hope you can join us on one of these up coming trips and see some great fall foliage with good water levels and nice weather.
Check out our web site or like us on facebook to stay up to date on the latest happenings.
Best regards,
Roger
I really do look forward to showing you a great time on the river.