September 9 2014 Whitewater World Championships
It's coming down to the wire, only 8 days until the World Canoe and Kayak Slalom Championship races. This is going to also mark the start of our Week of water releases on the Upper Yough. Starting on September 14 we will have whitewater everyday until September 19. This is a great time to get out and see some beautiful fall foliage and awesome whitewater as an added bonus. At the end of that week the Kayak / Canoe championships will take place on Saturday and Sunday.
I will be offering some great deals for the mid week trips, also any Monday or Friday trip in September. Bring a boat load to raft and just pay $75.00 per person!! This is good for the rest of the September releases. We have had some of the best late season water levels and with the current weather pattern this looks like it will hold for the rest of the season. Warm water and great levels, every white water paddler's dream.
It has been an awesome year so far and I would love to finish strong by rafting you on one of the North America's top ten river trips, The Upper Yough, so give us a call
301 746 5290, orThis email address is being protected from spambots. You need JavaScript enabled to view it.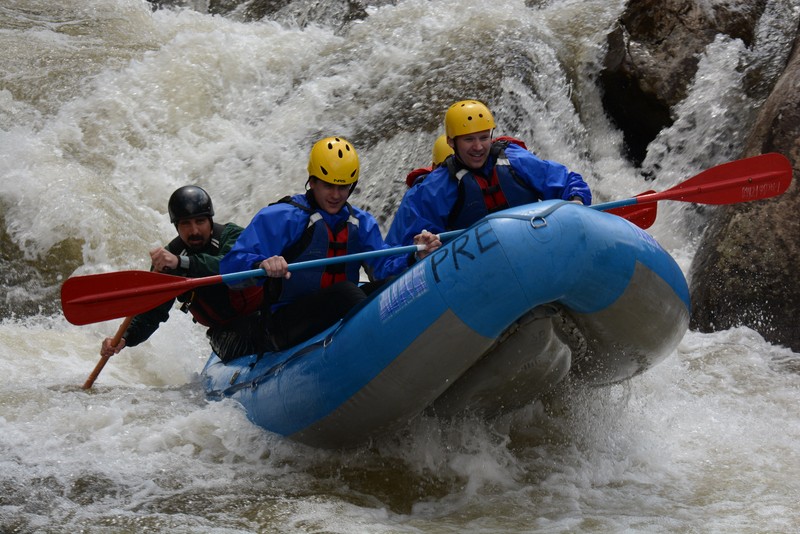 Set your next great rafting adventure into motion by calling today!! Let us show you an awesome adventure you won't soon forget. I look forward to hearing from you soon. Call 301 746 5290 or This email address is being protected from spambots. You need JavaScript enabled to view it.
Best regards,
Roger
Precision Rafting